The Low Country Dental Team of Hilton Head
A practice is only as good as the people who work in it, and Low Country Dental is proud to have some of the most well-experienced staff members around. Our dentist can perform an impressive range of services and has the support of the entire Low Country dental team in Hilton Head when doing so. Once you meet the people behind the practice, we're confident that you'll feel good about choosing us for treatment.
Meet Hilton Head's Low Country Dental Dentist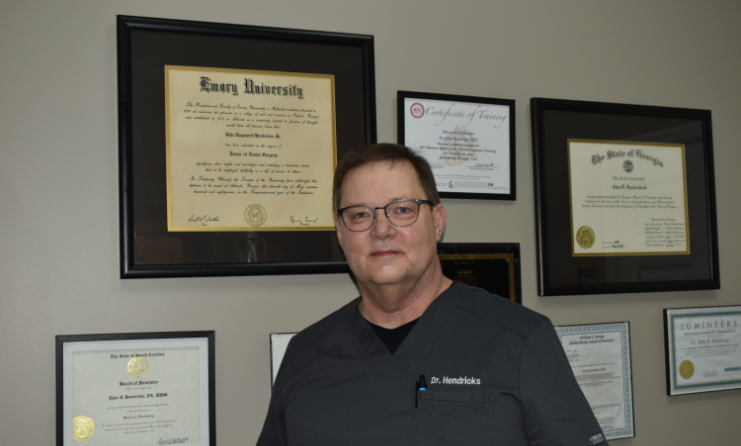 Dr. John Hendricks has spent most of his life in the Atlanta, GA, area. He received an undergraduate degree from the University of Georgia and attended Emory University Dental School, where he received his DDS degree. Dr. Hendricks is the proud father of 2 children, Darby and Nick, who are in school and working towards their college degrees. Dr. Hendricks has always enjoyed doing the variety of dental services needed by patients in general practice. Therefore, he has kept up to date through continuing education with the many changes in dental services over the years. 30 years in practice has given Dr. Hendricks experience in what works and what doesn't work.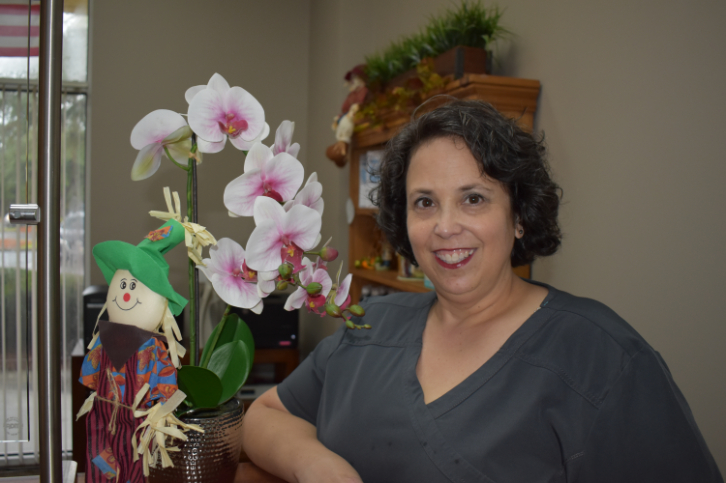 Stephanie Bailey, RDH
Stephanie was a Dental Assistant prior to becoming a Dental Hygienist 33 years ago. She was raised in upstate SC but has lived in the Bluffton area for 29 years. She is passionate about being thorough and gentle with your dental care, She tailors her time to meet each patient's needs and has a wealth of knowledge relating to your preventive care . Stephanie has been a part of this practice, Lowcountry Dental Center, for 16 years. She enjoys time with her family and, although from SC, she is an avid University of Georgia football fan.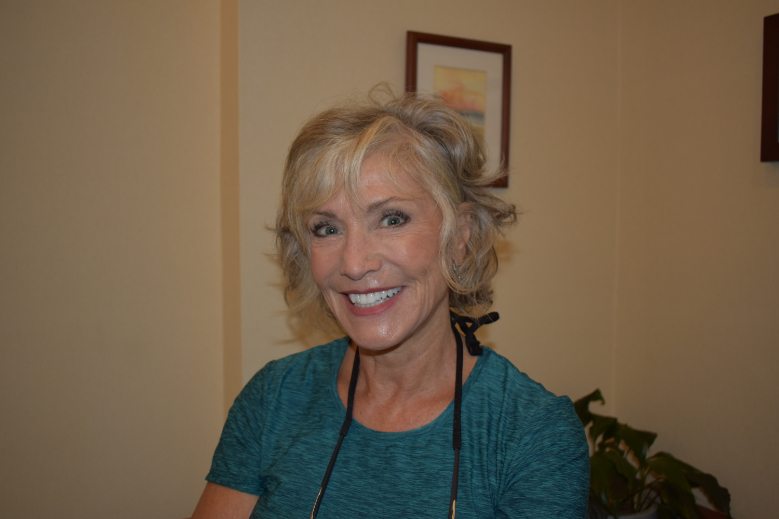 Sarah Fernald, RDH
Sarah has had many positions in the dental field, She has primarily been a hygienist, but has also worked for a dental supply company. Most of her career has been in the northeastern area of the US, Sarah has now made Hilton Head her primary home and we are proud to have her experience as a hygienist here at Lowcountry Dental Center.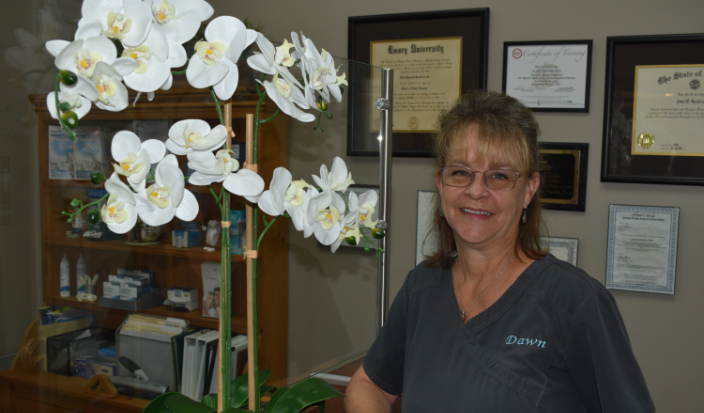 Dawn Nice, Office Manager
Dawn is originally from Pennsylvania and moved with her family to Hilton Head in 2003. She has been working in the dental field for over 20 years as a receptionist, financial and treatment planner, insurance manager, and chairside assistant. She has been with Lowcountry Dental Center for over 10 years and is a people person who loves to make each patient feel at home.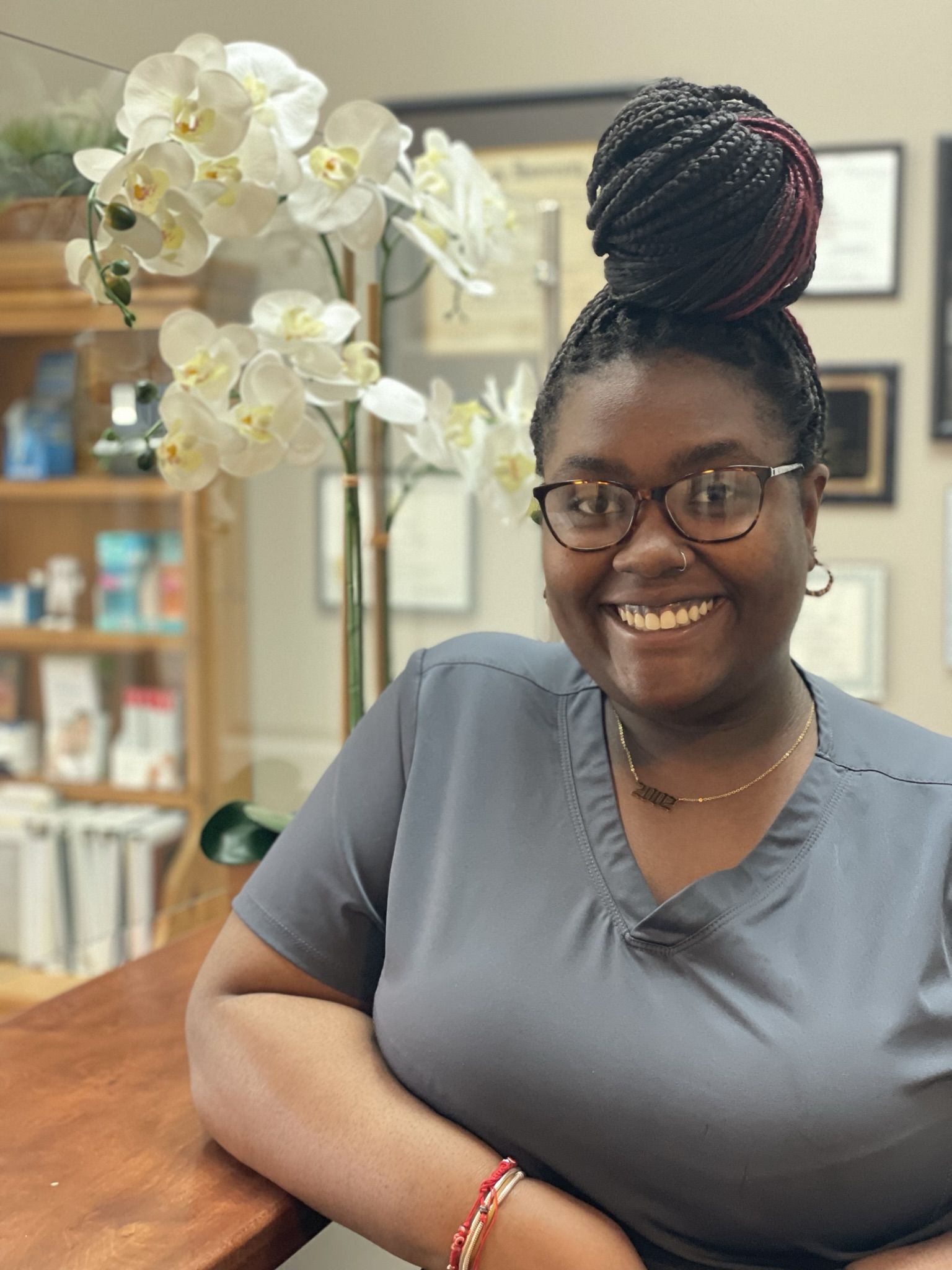 Ayana Moyd, RDA
Ayana is a dental assistant here at Lowcountry Dental Center and lives in the Hardeeville area. She is a skilled dental assistant and has a very good chairside manner. She can answer any questions you may have about your procedure. We are happy to have Ayana here at Lowcountry Dental Center.